IIDTool Range Rover 3.6L TDV8 Remap
£420.00
Including 20% VAT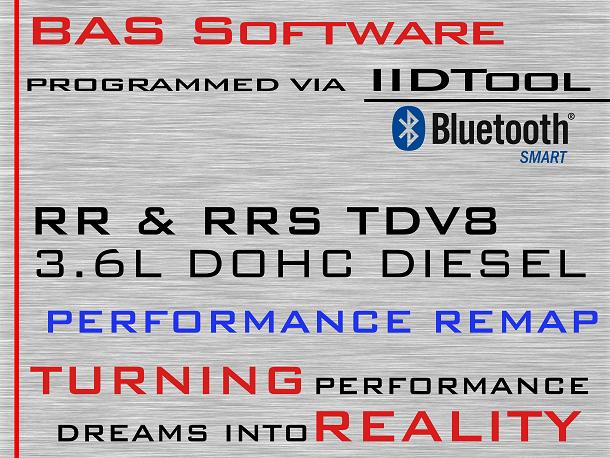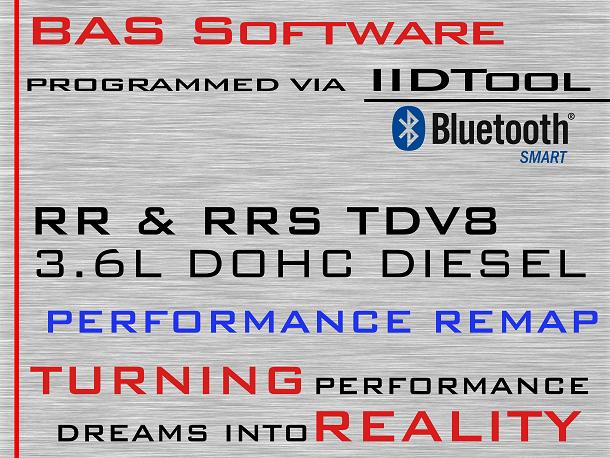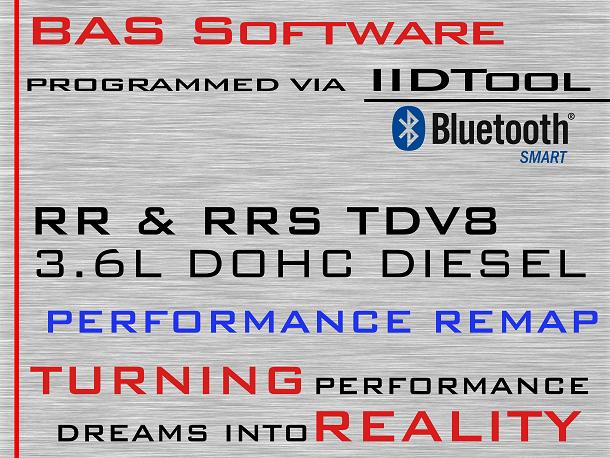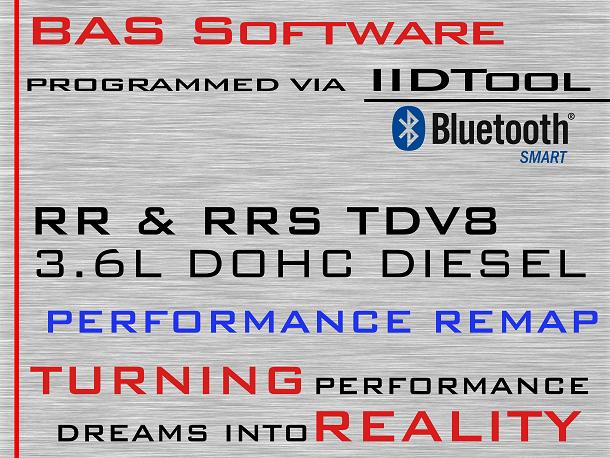 A one-time price of
£350.00
will be added to your order.
Description
Specifications
The Land Rover RRS 3.6L TDV8 with a Remapped ECU calibration offers very good performance with an increase of up to 40-45bhp and 90-100Nm. The gains are designed and aimed to aid in the low end for a more urgent set of which helps minimize the lag most cars have as well as a nice lump of torque in the middle rpm ranger for overtaking.
After we see your web shop order complete we will email back you asking you to update your IIDTool firmware and files. IID BT users will change firmware from the "Release" version to the "Custom" firmware now seen in the updater software, IID Pro users will just update and overwrite with the latest firmware available for the tool.

Once you have updated your IIDTool we require you need to send us a "Remap File Request" via email along with your FULL car ecu info's page (sent from within the IIDTool app) and any fault codes shown in the engine.

ECU info's would typically looks similar to the example shown below.

PCM-Engine TDV8
Assembly AH4Q-12A650-SAD
Hardware AH4Q-12B684-SB
Strategy AH4Q-14C204-SBD
Calibration AH42-12K532-SXH
Serial 123412345
VIN SALLMAM23AA123456
As soon as we receive all information needed we will start to write your remap file, after we have uploaded it to the "IID Cloud" we will email you back again to once more to advise you to update your IIDTool to download the new files that are waiting for you.
Download the new waiting files to your tool using the GAP Diagnostic updater software on your PC or MAC by pressing program flash files.
As with all tuning, BAS advise you follow a strict maintenance regime as advised by your car manufacturer, a correctly applied maintenance regime can make a difference to performance, reliability and in some cases economy.
We advise you use genuine brand Landrover parts for all your maintenance, changing the oil and filters on a more regular basis than scheduled can also help towards a longer lasting healthier running engine!
Look after your car and it will look after you!
Warning – The fitting of any performance part or power upgrade may affect the vehicle warranty and/or alter the vehicle type approval. For more information please contact your local Land Rover dealer. We advise you to also inform your insurance company if fitting any none standard parts or power upgrades.
On checkout UK VAT will be added at the current UK rate of %20 where applicable for EU countries, VAT will be removed for non EU sales when you enter your address during the checkout process.
Required: IIDTool for programming the remap to the car.
The IID Tool is NOT Included, this item is a software purchase only.