Defender 200TDI VGT Hybrid Turbo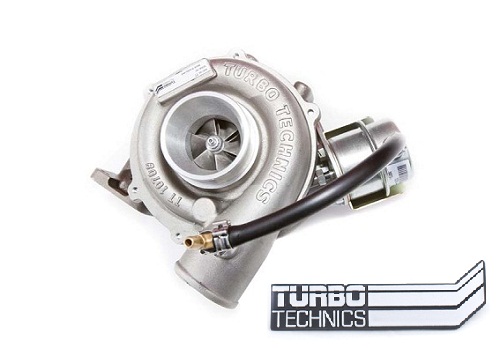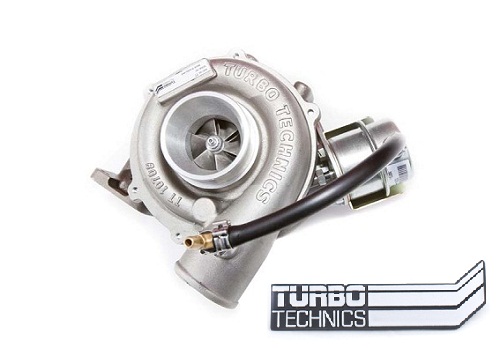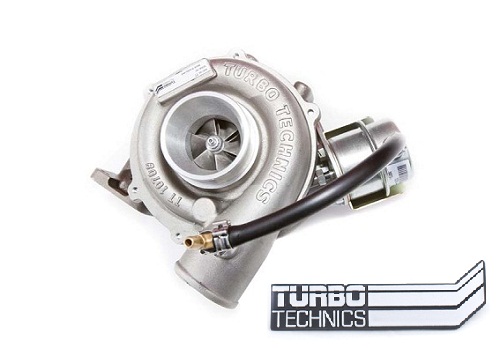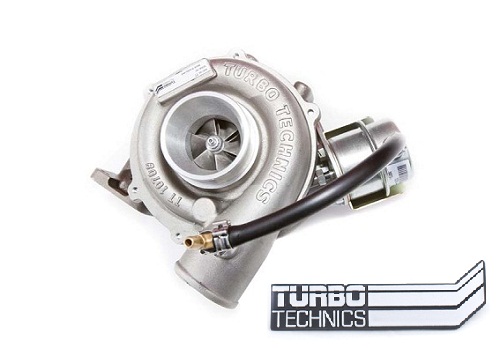 A one-time price of
£925.00
will be added to your order.
Description
Specifications
200 TDI Defender Variable Geometry Turbo hybrid conversion is the world's first bolt on Variable Geometry Turbo conversion for all 200 TDI powered Land Rovers.
So what's special about a Variable Geometry Turbo?
All turbo's are a method of forced induction – i.e. forcing a greater mass of air into an engine.
A conventional turbo consists of two main parts, a turbine (driven by the exhaust gas from the engine) and a compressor wheel (driven from the turbine wheel via shaft).
A turbo charger needs to be exactly matched to an engine to ensure it works correctly. In simple terms, if the turbo is too big, you will get turbo lag due to the time taken for the exhaust gas to spin the turbine wheel fast enough to produce useable 'boosted' pressure.
If the turbo charger used is too small, then it will spin to fast (thus damaging the turbo due to over speeding) and it will also 'throttle' the engine as it will not be able to supply the volume of air required. However at low speeds you will have next to no turbo lag.
As is often the case, turbo selection is always a compromise – you want a big turbo so you will be able to compress more air – thus get more power, but at the same time, if you go too big, you will induce turbo lag. But then if you go too small, you will restrict engine performance.
A Variable Geometry Turbo is basically a turbo that can adjust itself internally. So now you have the turbine wheel, the compressor wheel, and a set of veins that direct gas flow around the turbine wheel.
At low engine speeds (when the engine will be exhausting less gas) a Variable Geometry Turbo acts like a small turbo, so makes full use of the lower volume and lower speed of the gas being 'exhausted' by the engine. This means you make full turbo boost pressure at a much lower engine RPM – which, when matched with correct fueling – dramatically changes your/the low speed torque, and ultimately how your Land Rover drives at low speeds.
As engine speed (and load) increases, the turbo adjusts its internal veins to slow the speed of the turbine wheel down, and ensuring that it spins fast enough to ensure the compressor does its job (i.e. making the required boost pressure) meaning that the turbine doesn't over speed.
Our Variable Geometry Turbo conversion doesn't just make a difference at low speed it also ensures that the turbo is always working at its optimum setting regardless of load/engine speed (RPM) – this means that turbo lag becomes none existent. When you put your foot down you will instantly you will feel the effects!! This can never be obtained with a standard Fixed Geometry Turbo.
All our turbo chargers are designed and made by Turbo Technics, who specialize in automotive turbochargers and associated turbo equipment. Turbo Technics are a world-class company acting as consultants to many car manufactures who use their turbo re manufacturing facility for many car brands including JLR, which gives us the edge with our specially made Hybrid turbos as we know that they are built correctly and come from the same factory which Land Rover use for their own re manufactured turbos!
As with all cars, BAS advise you follow a strict maintenance regime as advised by your car manufacturer, a correctly applied maintenance regime can make a difference to performance, reliability and in some cases economy. We advise you use genuine brand Landrover parts for all your maintenance. Changing the oil and filters on an even more regular basis than scheduled can also help towards a longer lasting healthier running engine.
We insist on a non restrictive air intake or induction system and an uprated performance intercooler to help with the needed air flow and to maintain a cooler charge and air intake temperature when cars are worked hard or for long periods, worked at high rpm or speeds as well as used in hot country's or conditions. High exhaust gas temperatures and air intake temperatures can reduce the life of the engine and related components if low temperatures are not maintained.
We insist on all turbo charger installations you fit new engine oil and oil filter as well as a new oil feed pipe when making your installation. We also do not advise fitting with snorkels or restricted air intakes.
Look after your car and it will look after you!
Warning – The fitting of this item may affect the vehicle warranty and/or alter the vehicle emissions or original type approval.
A hybrid is not a factory standard turbo and is designed for high performance use, it carry's a three month strict limited manufacturing fault warranty "Hybrid Turbo" return to base warranty only. Proof of expert fitting and the oil an filter change done when fitting may be needed for warranty claims.
On checkout VAT will be added at the current UK rate of %20 for UK customers.
From 1st Jan 2021. VAT will be removed for all UK export sales, this will be shown in the checkout when you enter your NON UK address.
Country of origin for this product is United Kingdom
This turbo is designed for road use only!
The fitting kit pictured is for example only and items may change slightly from what we have pictured.
SKU: ASE11
Fits: Defender 200 Tdi
Parcel size is 45x32x32cm 12.5kg
Delivery T&C Information:
When you make the purchase from us you are agreeing that proof of delivery supplied by our delivery company (generally UPS) is sufficient and enough evidence to establish that goods have been received in good order. When you sign for them you are signing for them as received in undamaged order.
The manufacturing standard warranty is covered by Turbo Technics and is subject to strict conditions. Hybrid Turbos that are non standard spec are classed as a consumable item and are not covered under the standard warranty as a new standard spec turbo would be.