Defender 2.2TDCi DPF Patch File (NOT FOR ROAD USE)
£240.00
Including 20% VAT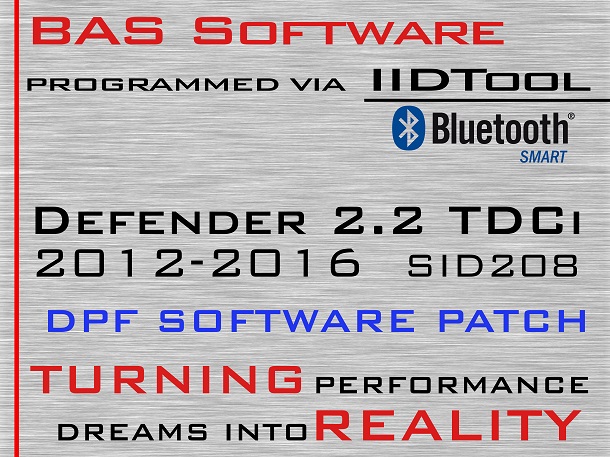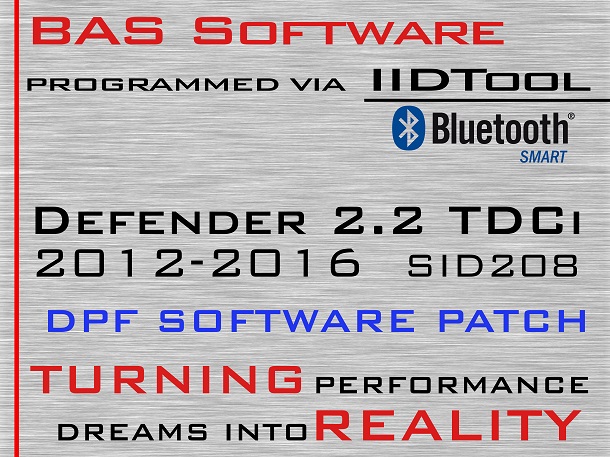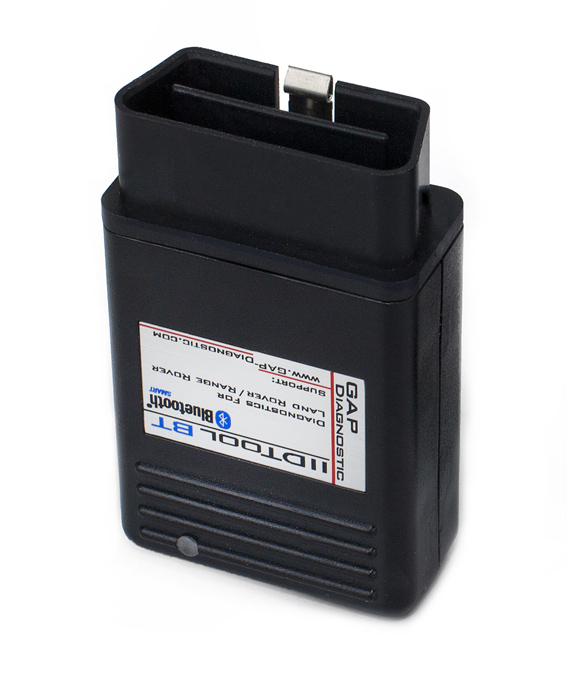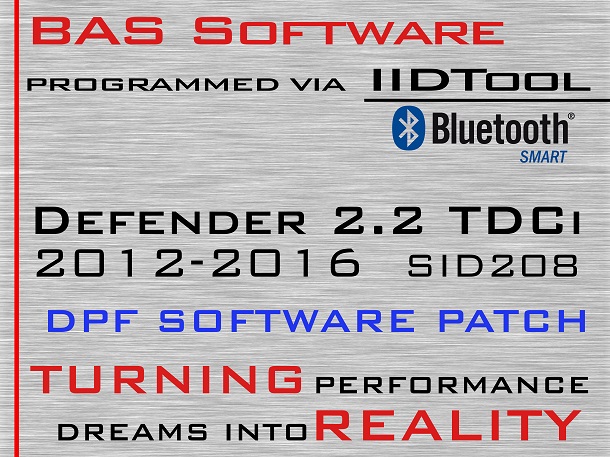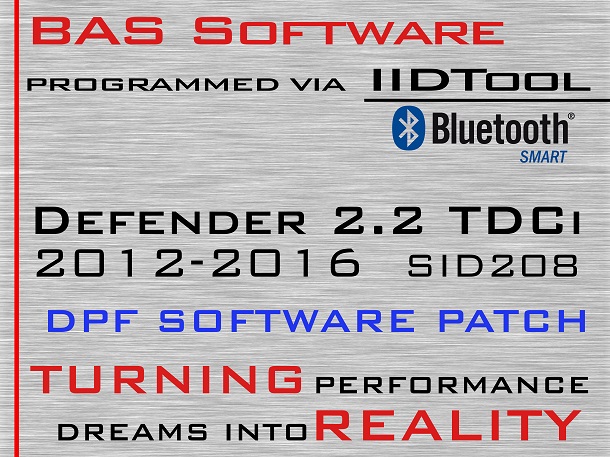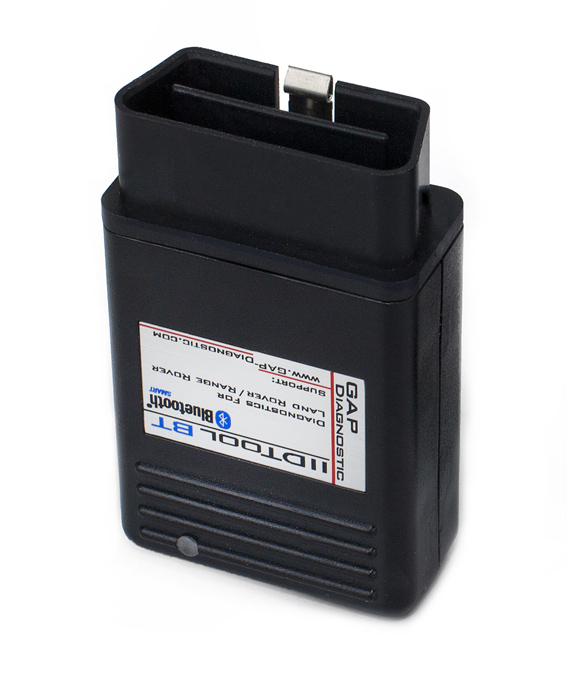 A one-time price of
£200.00
will be added to your order.
Description
Specifications
BAS Defender 2.2TDCi Puma MY2012-2016 DPF Patch File.
DPF removal for competition, racing and non EU use on cars without a DPF exhaust pipe fitted.
Warning – The fitting of any performance part or power upgrade may affect the vehicle warranty and/or alter the vehicle type approval. For more information please contact your local Land Rover dealer. Also, we advise you to inform your insurance company if fitting any none standard parts or power upgrades.
We DO NOT offer a drive in drive out service for road going cars, this software SHOULD ONLY applied to NON road going rally cars for competition use only or use OUTSIDE the EU
After we see your web shop order complete we will email back you asking you to update your IIDTool firmware and files. IID BT users will change firmware from the "Release" version to the "Custom" firmware now seen in the updater software, IID Pro users will just update and overwrite with the latest firmware available for the tool.

Once you have updated your IIDTool we require you need to send us a "patch file request" via email along with your FULL car ecu info's page (sent from within the IIDTool app) and any fault codes shown in the engine.

ECU info's should be sent direct from the app to our email.




Assembly CH12-12C520-AC

Calibration CH12-12K532-GAK 

Hardware CH1A-12B684-AA

Injector (1) 92CGEF

Injector (2) 88BJBE

Injector (3) 96AJCH

Injector (4) 788FAD

Serial 000817400123 

Signal CH12-14C275-AB

Strategy CH12-14C204-AD

VIN SALLDWBR7CA123456
As soon as we receive all information needed we will start to write your patch file, after we have uploaded it to the "IID Cloud" we will email you back again to once more to advise you to update your IIDTool to download the new files that are waiting for you.
Download the new waiting files to your tool using the GAP Diagnostic updater software on your PC or MAC by pressing program flash files.
On checkout UK VAT will be added at the current UK rate of %20 where applicable for EU countries, VAT will be removed for non EU sales when you enter your address during the checkout process.
Required: IIDTool for programming the patch to the car.
The IID Tool is NOT Included, this item is a software purchase only.