Cyber Monday 30th November 2015 !!
Cyber Monday happens worldwide every year on large company's web shops. BAS is no different and this year will offer something to its retail customers for a strictly limited 24hr period.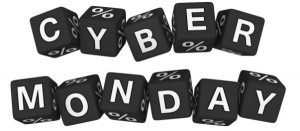 10% off the various product listed below for a Cyber Monday special, dont miss out its only while stocks last…
TD5 S208 Road/Offroad turbos.

BAS FBHIC Fuel Burning Heater Controller.
GAP Diagnostic tools.
BAS Remaps programmed via the GAP Diagnostic tools.
BAS EGR Patches programmed via the GAP Diagnostic tools.
Allisport Intercoolers for Defender.
BAS2RRC Hardware addon tool.
All the listed items discount will be automaticlly applied on checkout, The Cyber Monday discount will strictly run ONLY between 00:01am 30/11/15 and ends at 23:59 Midnight

Any items purchased outside of the above times and dates will not count as part of any Cyber Monday deals and will receive no special offer discounts.
When the stock is gone its gone, when the time is up its up. Cyber Monday will then end until next year…