OBD Remap Defender Puma 2.2 TDCi 150bhp Biography
£510.00
Including 20% VAT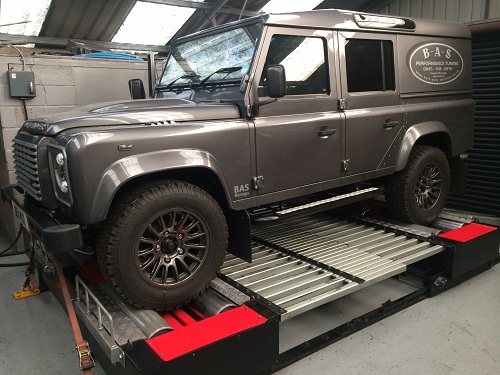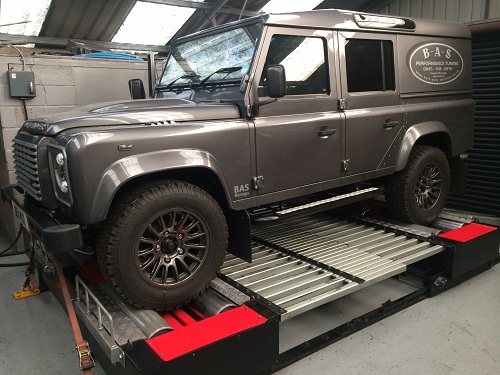 A one-time price of
£425.00
will be added to your order.
Description
Specifications
Full OBD remap WITHOUT opening the ecu.
Defender tuning for the 2.2TDCI when combined with a BAS Biography ECU re calibration boasts good drivability gains which aims to take the cars power up to 150bhp & 400nm (As Quoted By LandRover) with Standard 145kmh speed limiter while at the same time giving more torque in the lower gears and rpm range than compared to standard which makes it drive considerably better and 90% removes the slow speed judder (Kangaroo) found in the standard cars factory calibration.
More bhp and torque is possible when coupled with our large performance intercooler and moving up to the next tuning level of tune at 170bhp & 450Nm.
With ALL of our remap work we offer a dealer level diagnostic check and engine management software update service before we make tuning to make sure your car is up-to-date with Landrover's latest software patches, this is something that most companies don't offer!
As with all cars, BAS advise you follow a strict maintenance regime as advised by your car manufacturer, a correctly applied maintenance regime can make a difference to performance, reliability and in some cases economy. We advise you use genuine brand Land rover parts for all your maintenance. Changing the oil and filters on an even more regular basis than scheduled can also help towards a longer lasting healthier running engine.
We insist on a non restrictive air intake or induction system and an uprated performance intercooler to help maintain a cooler charge and air intake temperatures when cars are worked hard or for long periods, worked at high rpm or speeds as well as used in hot country's or conditions. High exhaust gas temperatures and air intake temperatures can reduce the life of the engine and related components if low temperatures are not maintained.
Look after your car and it will look after you!
For more information or to place a booking please email or call us on 08712884656.
Warning – The fitting of any performance part or power upgrade may affect the vehicle warranty and/or alter the vehicle type approval. For more information please contact your local Land Rover dealer. Also, we advise you to inform your insurance company if fitting any none standard parts or power upgrades.
On checkout UK VAT will be added at the current UK rate of %20 where applicable for EU countries, VAT will be removed for non EU sales when you enter your address during the checkout process.
This product is available for application to your car at the BAS workshops by appointments made in email or on the phone after purchase using your purchase order reference number. Please make contact with us by phone and or email in the same working day of your order and payment made so we can allocate your payment and help arrange your booking. In some cases we can make tuning 'via post' where if chosen, you will need to select a shipping option from the drop down menu when purchasing this product once done then ship us your engine control module (ECU) for bench tuning. Once the bench tuning is complete we will return your ECU via UPS delivery. Remap by post is ONLY applicable to engine control modules with part number FH12-12C520-AA, CH12-12C520-AD and NOT with part number CH12-12C520-AC. In cases that the ecu has already had a software update at the dealers then this exclution is not applicable. If you are unsure if your car is compatible for the Remap By Post option, please contact us prior to purchasing this product. Online purchases made for tuning are valid as a tuning credit for a maximum of 30 days. Refunds for wrongly placed web remap orders will have a £24 refund and administration fee attached.